Vasilica Isăcescu & Nadja Zerunian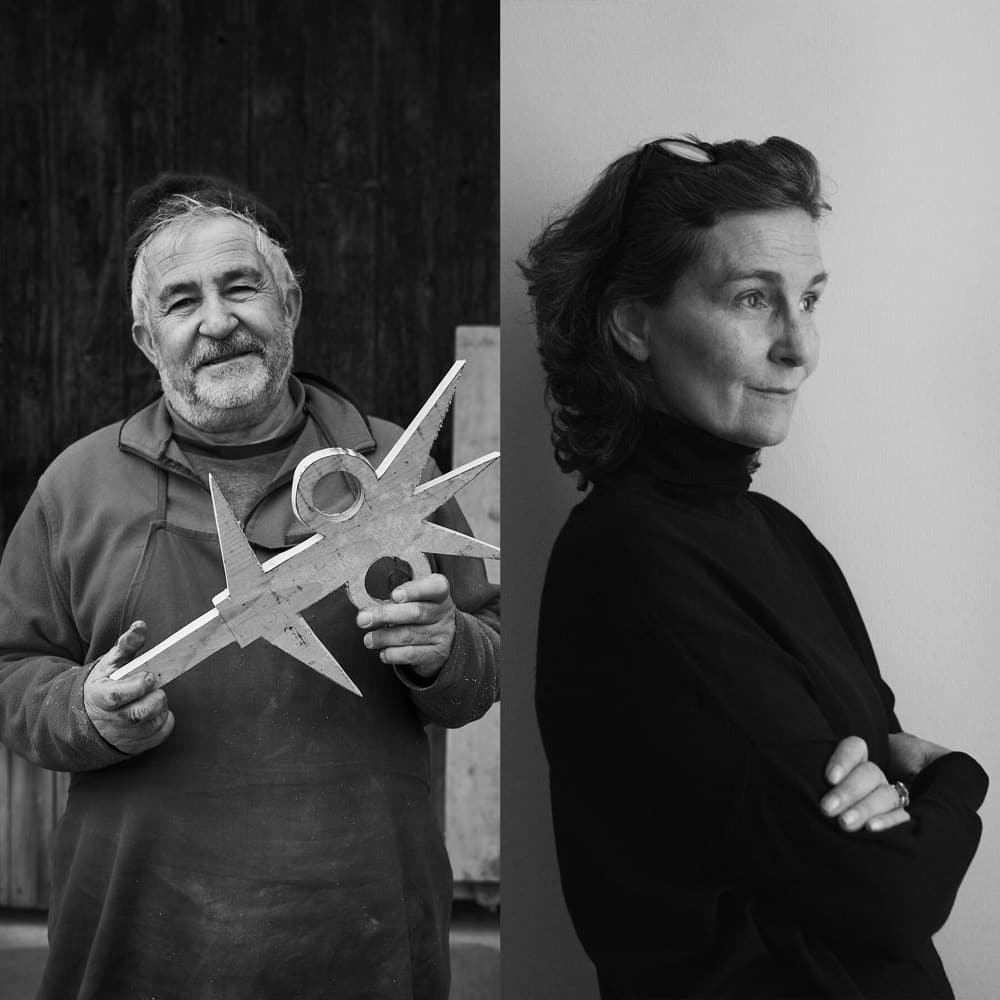 Nadja Zerunian designs limited edition collections that highlight the potential, relevance and know-how of traditional artisans. After ten years as a senior designer at Calvin Klein in New York and as creative director at Georg Jensen and the Swatch Group, she founded the co/rizom initiative with projects in Albania, Bosnia, Georgia, Nigeria, Romania, Hungary and Uzbekistan. She studied at the University of Applied Arts Vienna with Ernst Caramelle, Carl Auböck and Ron Arad.
Vasilica Isăcescu is a master craftswoman and woodcarver in Talpe, Romania, and collaborator on Little Monsters, a collection of seven chairs inspired by traditional Romanian folk chairs.